dogs have a way of finding the people who need them and filling an emptiness we didn't know we had
Our dogs are the heart and soul of the family...they live inside with us, NOT in a kennel. They have a large fenced yard to play and exercise in, are fed high quality kibble/raw diet and rawhide-free treats, given supplements for skin, coat, teeth and digestive health, are fully vetted and handled daily for socialization. To ensure healthy puppies, our moms are given: prenatal supplements fortified with iron, folic acid and zinc and post natal supplements containing herbal ingredients that stimulate milk production, help with recovery from birthing and align reproductive hormones. Puppies will come with age appropiate vaccinations, flea/deworming, potty and crate training start, AKC limited registration (unless otherwise discussed) four or five generation pedigree, puppy info and one year health guarantee. Delivery with pet nanny available (weather permitting) at buyer's cost ($600 depending on location), health certificate and in-flight TLC included. Puppies will not leave before 9 wks. old, longer if under 2 lbs. We do not guarantee size, breeding ability, show potential or adult coat color. Minimum deposit of $500 is nonrefundable. Visit Our Ladies and Our Gents pages to see photos and more information on moms and dads & check out our new page of past pups.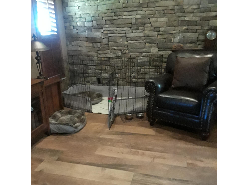 For the health & safety of all, we do NOT allow visitors but will meet you within a reasonable distance when pups are old enough - no exceptions...
Our moms enjoy the privacy and safety provided in their own nursery where pups are born and raised. The nurseries are baby proofed for pups' and moms' well being. Providing happy, healthy, top quality puppies to every family is our # 1 priority.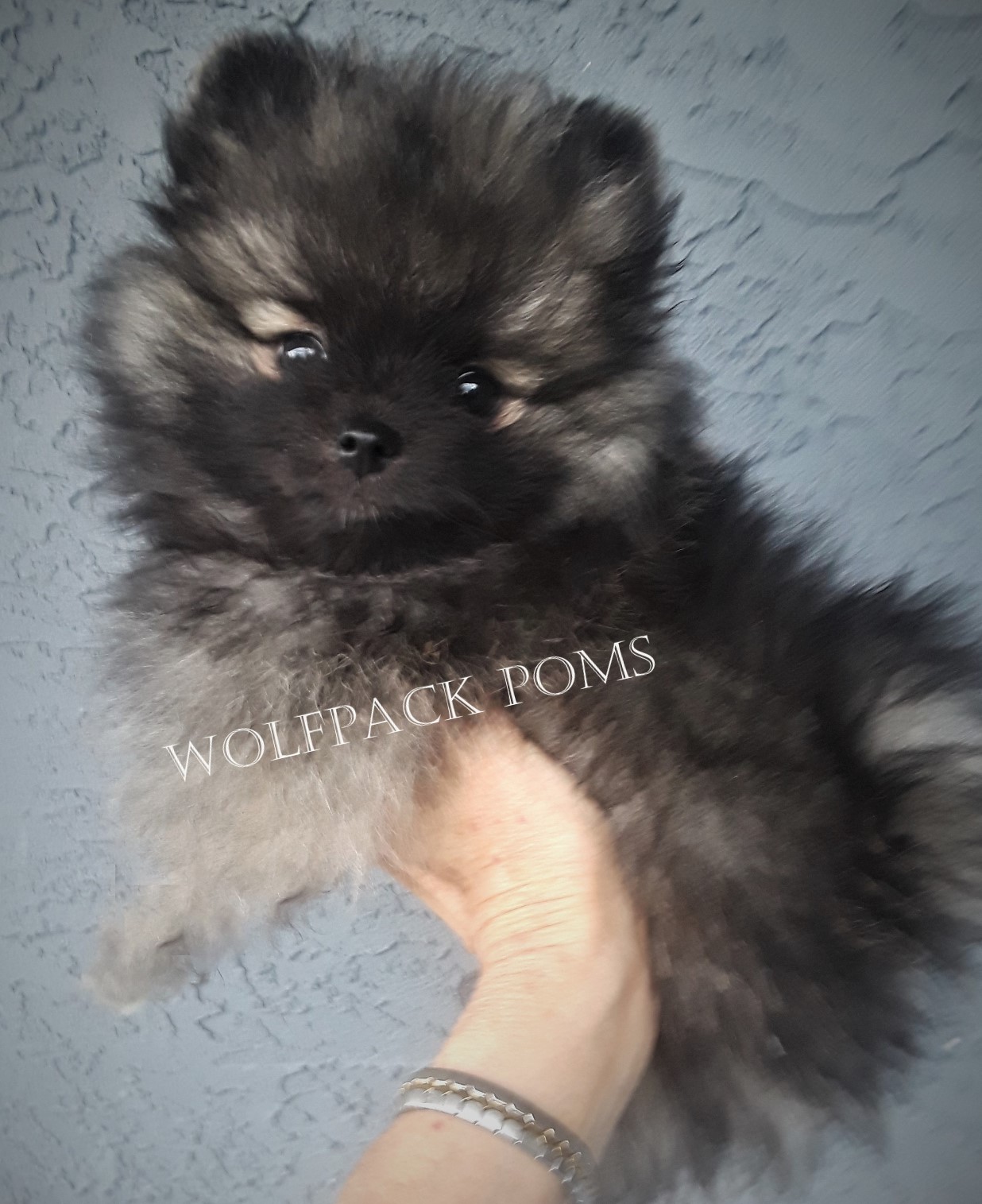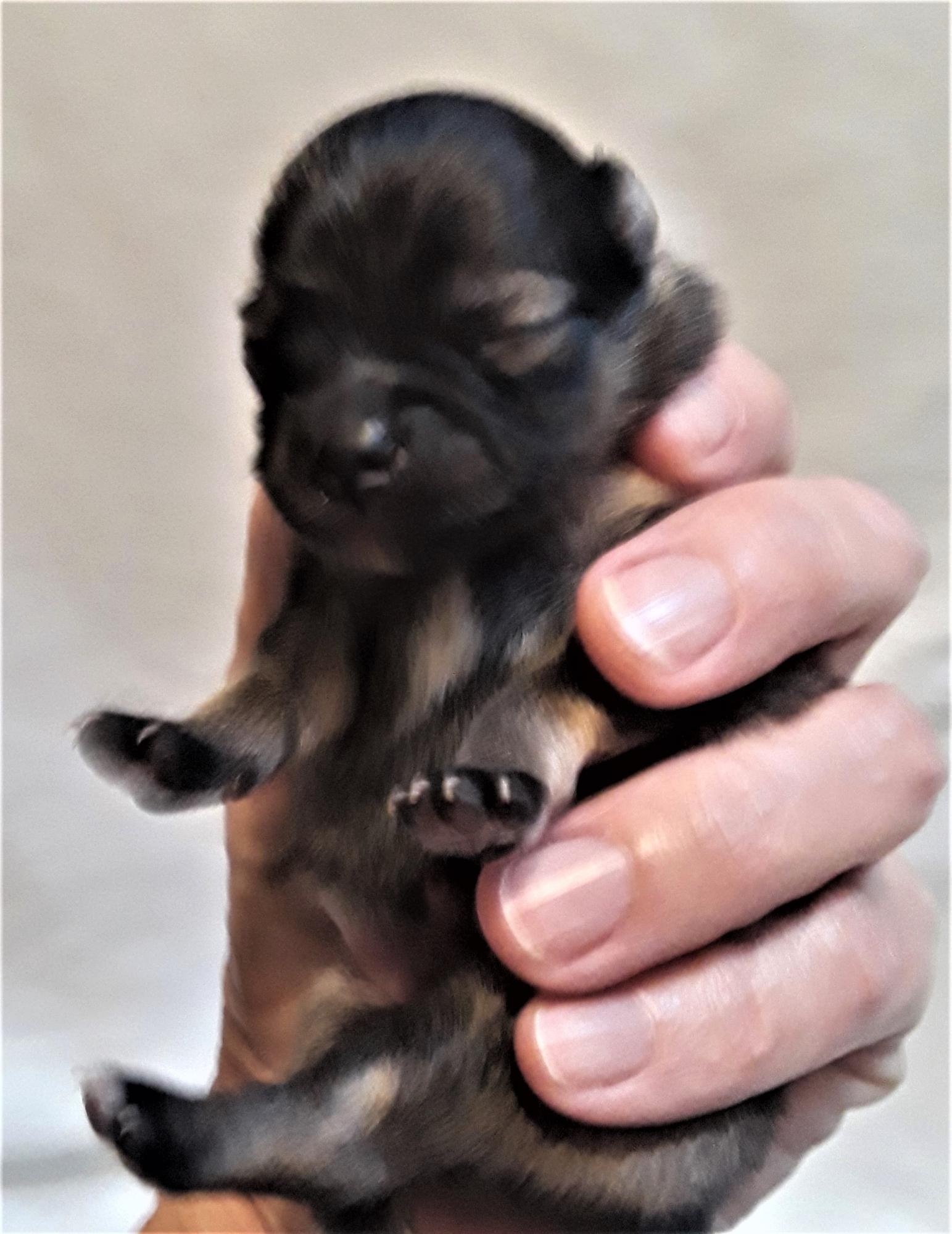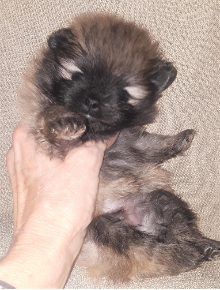 also see our AVAILABLE WOLF SABLE PUPS page
Waya x Logan - 2 males born 10/9
We do not accept deposits on puppies until they are 6 wks. old (when pricing will be set) but we do have a 'Notify Me' list with approved application. The 'Notify Me' list will receive updated pics/info weekly and then an email at 6 weeks with photos, weight, price and registration type available. If at that time you wish to reserve a puppy we require a minimum $500 nonrefundable deposit with Zelle or bank to bank (preferred), PayPal (+3.5% fee) for deposit ONLY or money order snail mail (send pic of money order prior to mailing). After pricing notification, you will have 48 hours to place a deposit to hold a puppy until it is old enough to leave, after that we will notify next family on our list. Pricing will depend on size, quality and pedigree. We will keep you updated with weekly photos and info on your puppy while it is with us. Balance is due 10 days prior to shipping or at pick up if using cash. We will NOT hold a pup without an approved application and a minimum $500 nonrefundable deposit.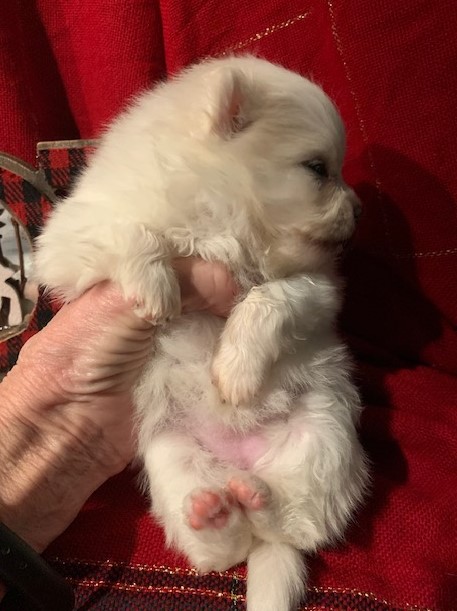 Kizmet x Capricorn - 4 females, born 11/14 est. $3500-$4000