Dogs do speak, but only to those who know how to listen - O. Pamuk
Providing every family with a happy, healthy, well-socialized puppy begins with happy, healthy, well-socialized moms and dads...
ALL of our adult Poms are AKC registered with champion lines. We are proud to say that they come from many of the most prestigious breeders in the USA. They are kept current on vaccinations and flea/worm prevention, are fed high quality food, rawhide-free treats, nutritious snacks and premium supplements. They live a pampered life inside with us, are played with and cared for EVERY day and enjoy their own private fenced yard for play, swim and exercise. We are blessed to be able to give them the best medical, preventitive and supplemental care available. Our veterinary practice is 8 minutes away, open 24/7 , has state-of-the-art equipment and provides valuable, up to date advice.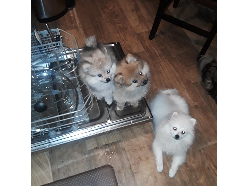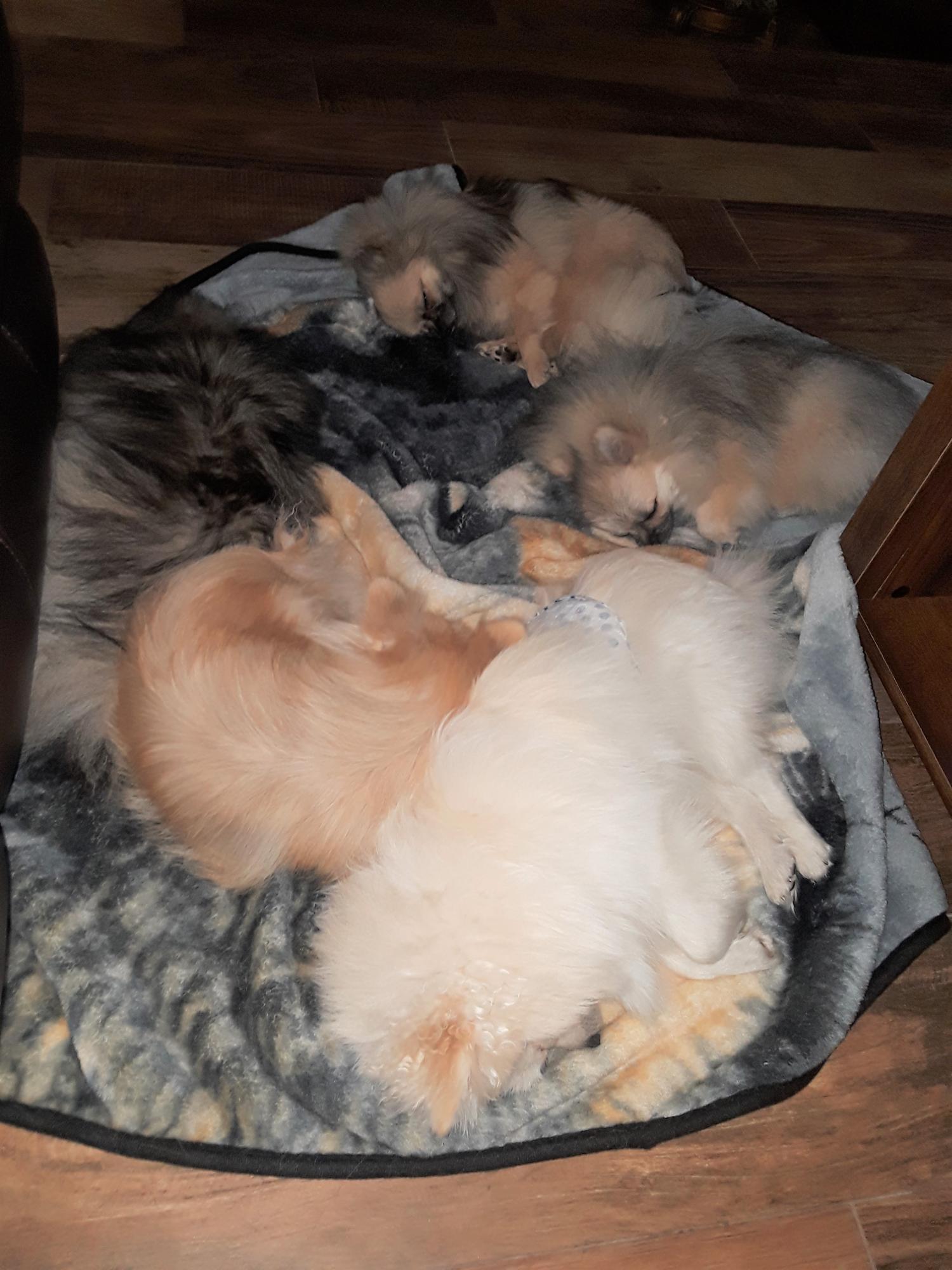 Veterinary Medical Center Dr. Jessica Slade, DVM (772) 337-8570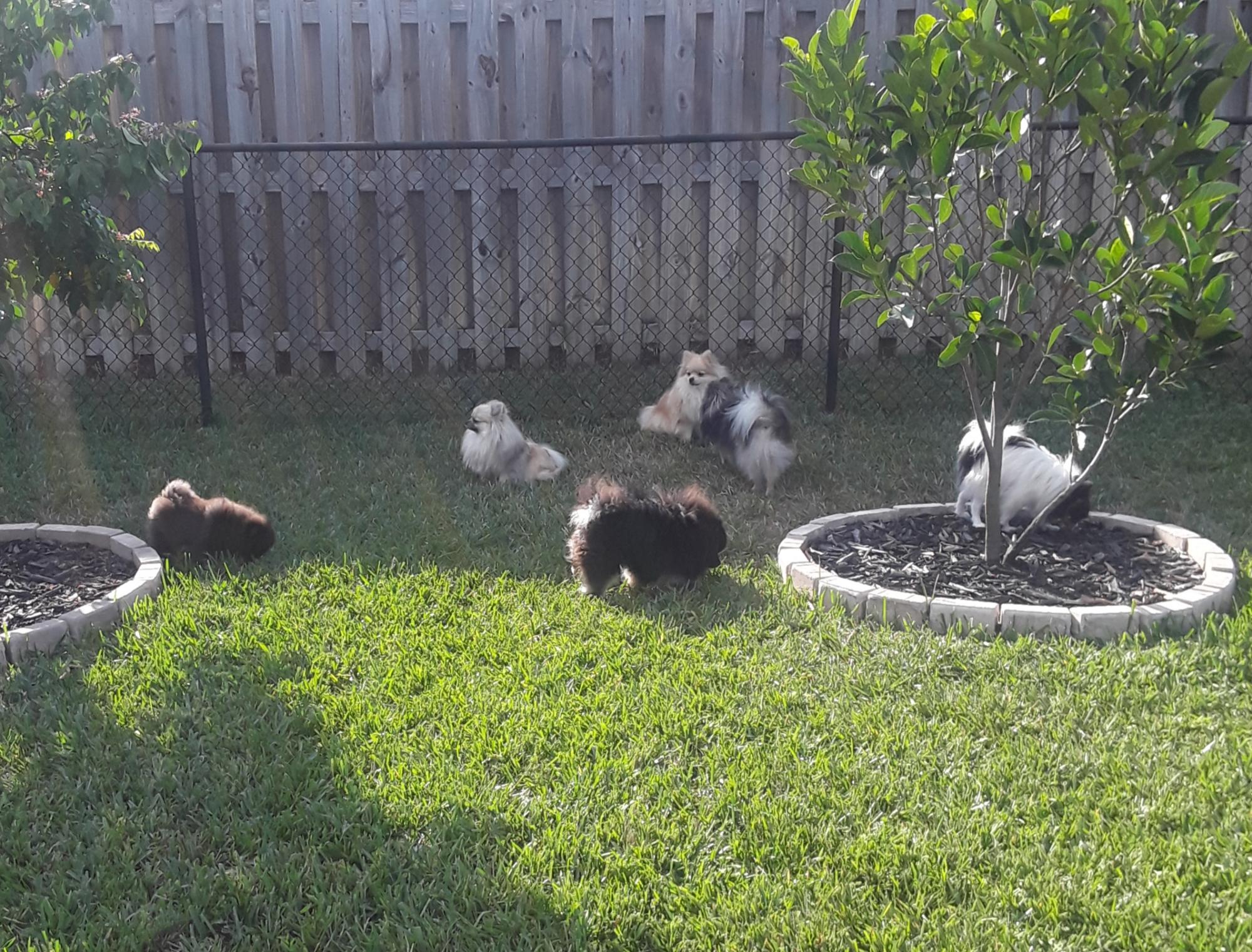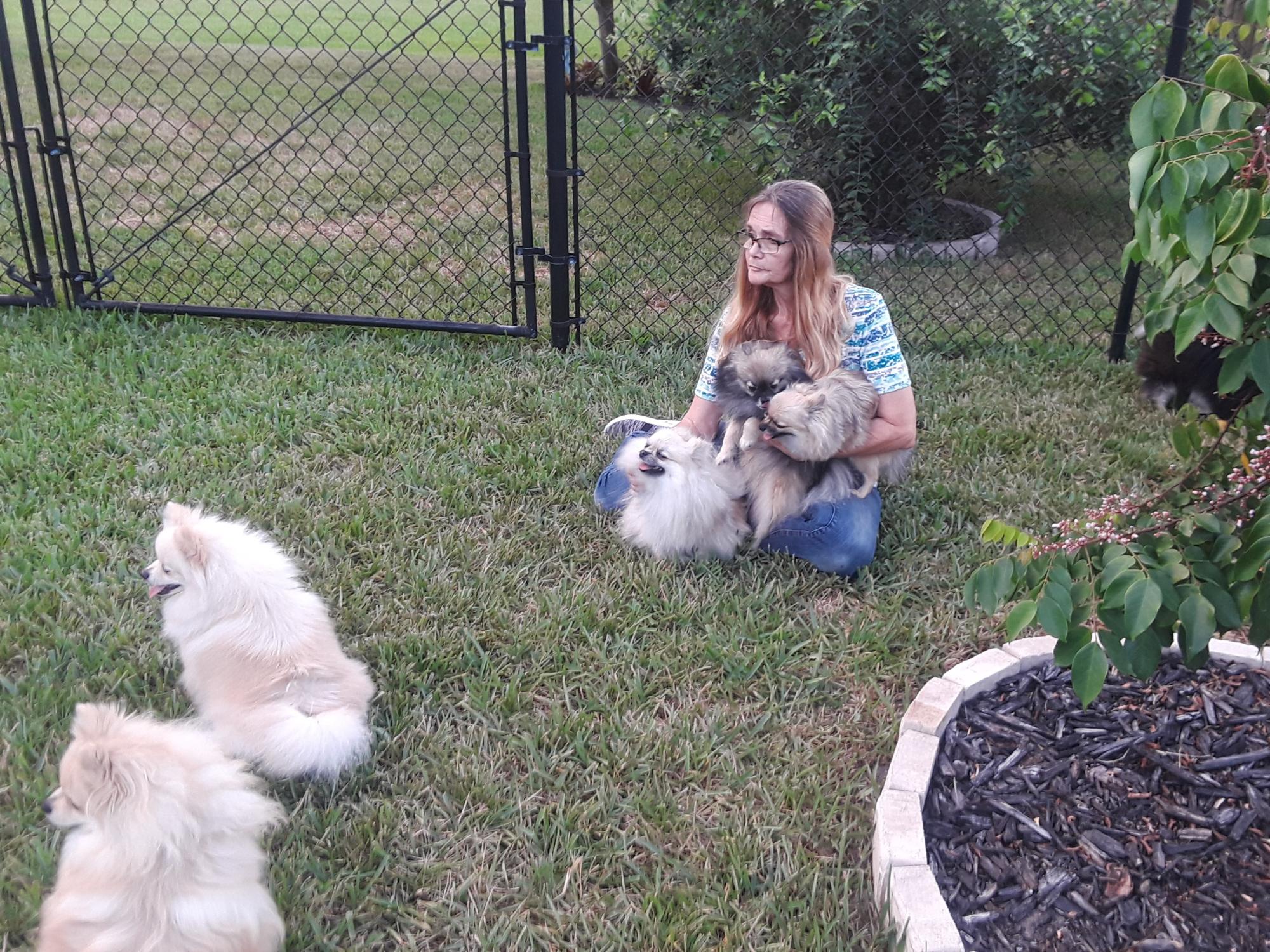 When I entrust you with one of my babies, you receive a piece of my heart and a part of my legacy...